Ceramic Soleplate Cordless Steam Iron (1900W)
Suggested Retail Price HK$868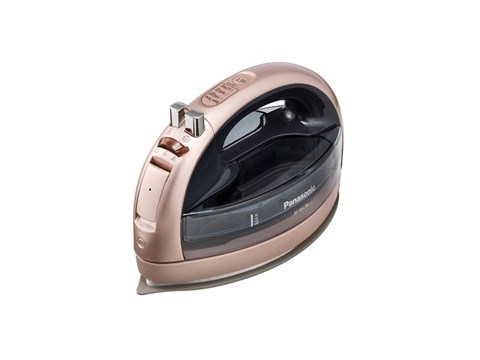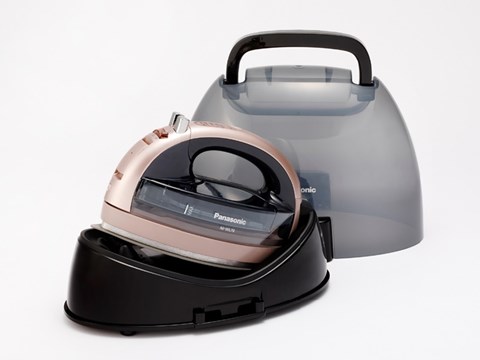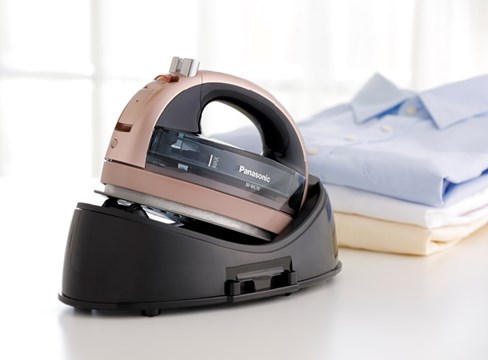 Highlights
1,900W (220-240V)
Steam / Spray Mist / Jet-of Steam (Self-Cleaning) / Vertical Steam [53g/min]
Patented 360° Quick Design Soleplate
Ceramic soleplate with longer durability
Features
1,900W (220-240V)
Steam / Spray Mist / Jet-of Steam (Self-Cleaning) / Vertical Steam [53g/min]
Patented 360° Quick Design Soleplate
Ceramic soleplate with longer durability
Curved soleplate for less snagging
Widened soleplate for larger ironing area
Detachable 160 ml water tank
Anti-Drip and Anti-Calcium System
Auto Shut-Off System
20°C-tilted power base for easy holding up and putting back the iron
With Transparent Storage Case
Colour: Gold
Country of origin : China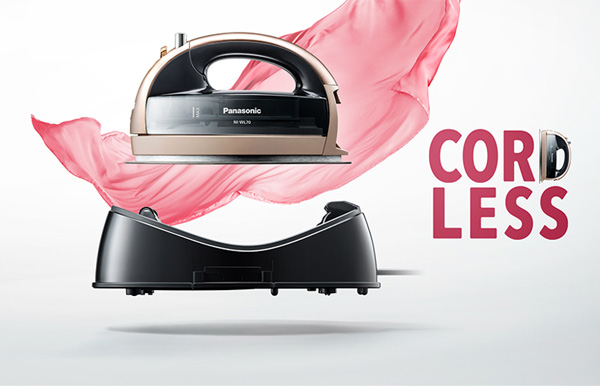 NI-WL70
Powerful CORDLESS
1900W (240V)
Cordless
360° soleplate
Vertical steam shot
160ml detachable water tank
Anti-calc
Anti-drip
Auto-off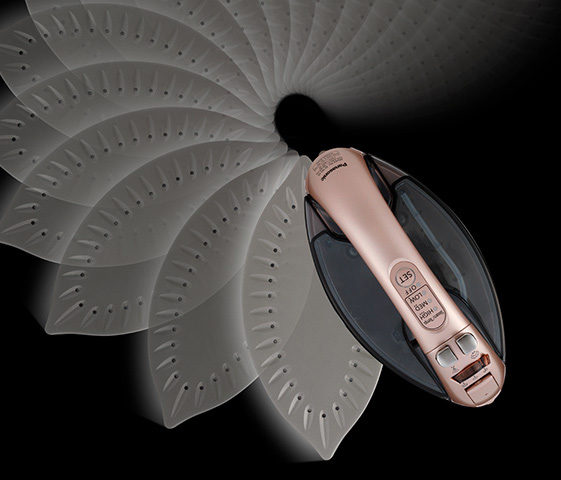 Smooth Out Wrinkles with CORDLESS
Quick and stress-free ironing without tangling cord.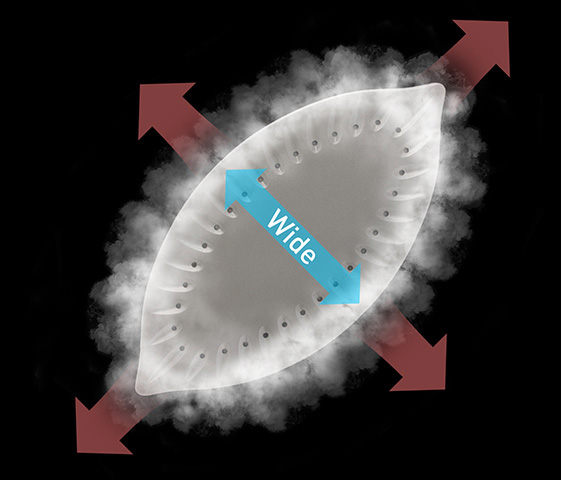 Soleplate Improved for More Smoothness
The 360° soleplate has a sharp precision tip at both ends for detailed work, and it gets wider compared to previous model for larger ironing space. *1 Adding to that, heat reserving skill is increased by 50%*2 for the larger volume of metal.
*1 NI-WL60
*2 Compared to the NI-WL60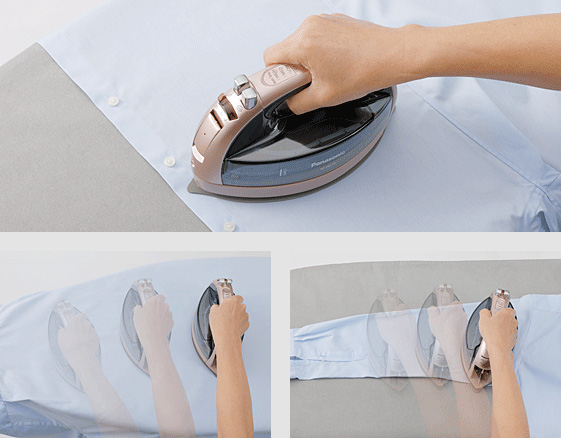 Comfortable Glide in All Directions
It is designed symmetrically and its gripping position is at the center of gravity, which provides fine weight balance for smooth glide.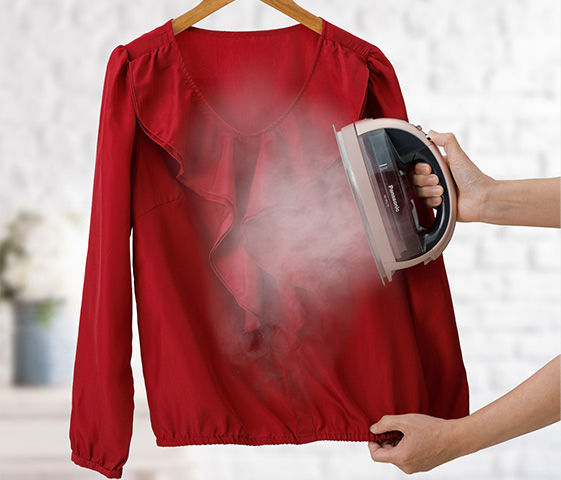 Remove Tough Wrinkles with the Powerful Steam
You can fresh clothes on a hanger because it can shoot steam vertically as well.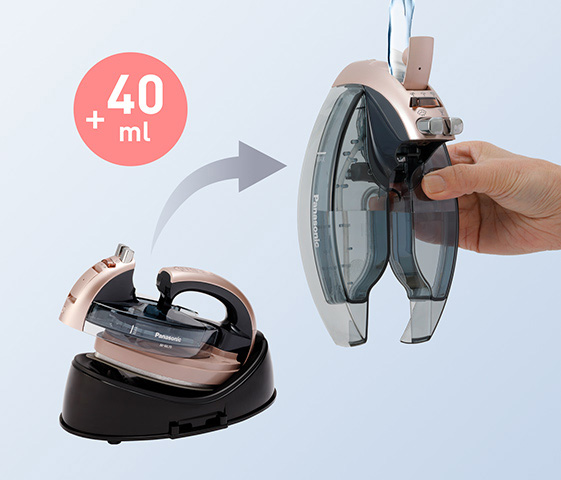 Easy and Quick Set-up
Just bring the detachable water tank to a sink, instead of the entire iron. The water tank capacity is 160ml, a 40ml increase from the previous model.*
* Compared to the NI-WL60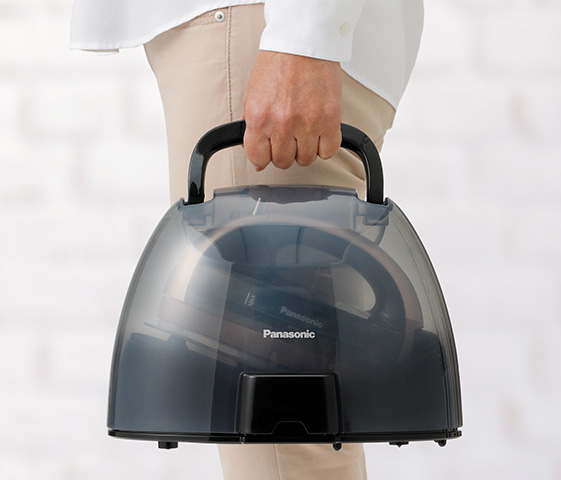 No Waiting until It Cools Down
Immediately after ironing, you can put it in a closet thanks to the carrying case.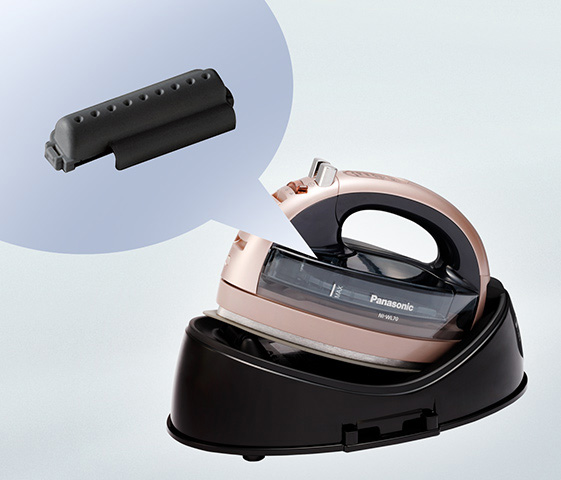 No Need for Special Maintenance
The anti-calc capsule in the water tank automatically prevents lime-scaling, which preserves steam for a long-time.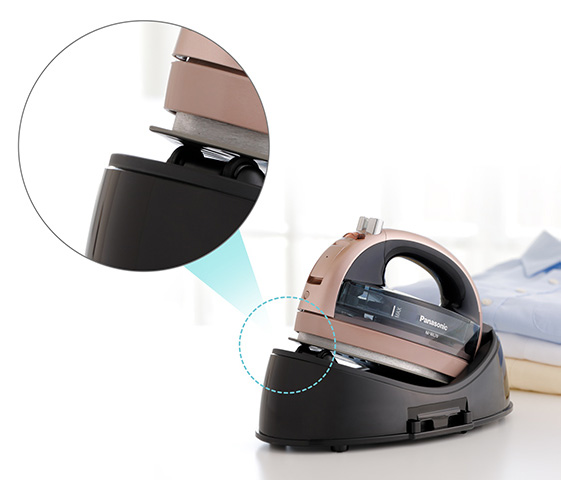 Designed for Safety and Stability
For your peace of mind, it rests stably on the power base with the soleplate fully covered, which reduces the risk of burning your finger or falling off the board.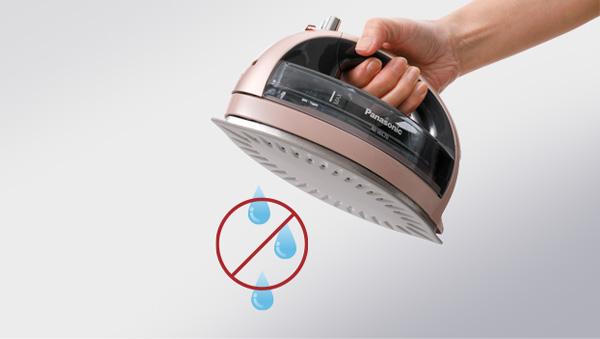 Anti-drip
Water leakage is prevented by halting the water supply in case the temperature of the soleplate drops to a certain level.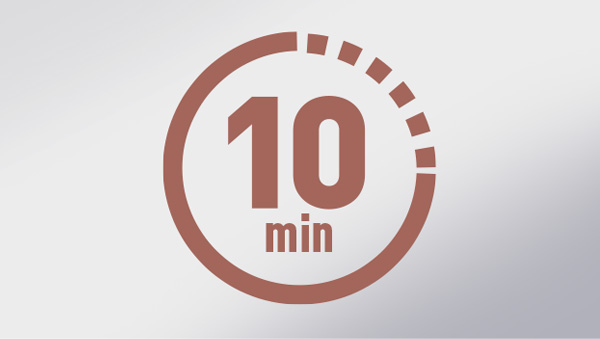 Auto shut-off
Even if you forget to turn off the iron, it will automatically shut-off in ten minutes.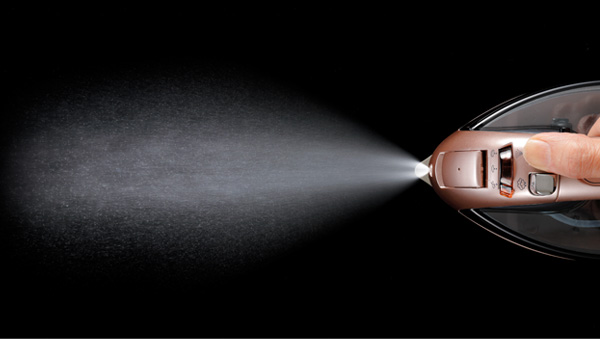 Spray function
Removes stubborn wrinkles.
Specifications



Ceramic Soleplate Cordless Steam Iron (1900W)

Living

Electric Iron

Type

360° Quick

Power (W)

1,900W

Soleplate Type

Ceramic soleplate

Adjustable Steam

O

Spray Mist

O

Power Shot /Jet-of-Steam

O

Self Cleaning System

O

Auto Anti-Calc

O

Vertical Steam Shot

53g/min

Detachable Water Tank

O

Anti-Drip System

O

Auto Shut-off System

O

Electronic Temperature Control

O

Pole

--

Storage Case

O

Watertank Capacity (ml)

160

Weight (kg)

1.9

Colour

Gold